We might be a little late, but we are here and we come bearing gifts. Here's a list of some summer ready beverages and desserts! What more could you ask for, right? I mean except for a longer summer. Since we can't do anything about that, we certainly can provide you these delicious yet simple recipes.
No-bake Cheesecake
If you love cheesecake but not the baking part clap your hands! Not to worry, we have a hassle-free solution, yet as good as the real thing for you. Get the recipe here.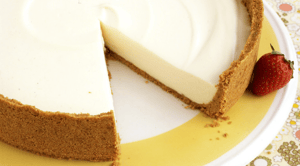 BA's best Strawberry Shortcake
Just the name of it sounds so delicious, doesn't it? Wait till you find out how easy it is to prepare!
Click here for the recipe.
Rosemary Strawberry Daiquiri
A strawberry cocktail with an herbal twist! Could this recipe be any better? Get the recipe here.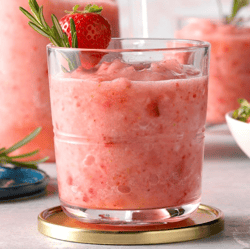 Watermelon and Blackberry Sangria
Who doesn't love a Sangria on a hot summer day? And just when you thought they couldn't be any better, we found this recipe that adds a refreshing fruity flavour to this amazing cocktail.
Click here for the recipe.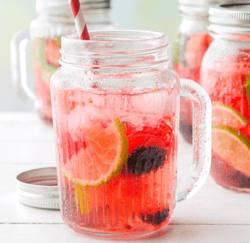 Bing Cherry-Amaretti Fool
Guests coming on a short notice but no dessert to serve them? If you want to avoid looking like a fool, just make them this Fool! It's a simple, yet delicious recipe that none of your guests would want to pass on.
Click here to get it.
Blueberry-Pecan Galette
We saved the best for the last, literally. Dough you know the more messed up (or rustic) it looks, the better? So, you can't mess this one up even if you wanted to! Sounds perfect, doesn't it?
Click here for perfection.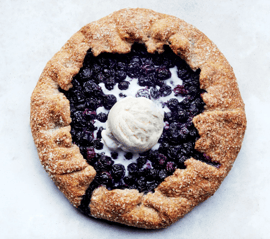 Okay this might be the sugar rush talking but can you live off only eating dessert for three meals a day? Yeah, I didn't think so. It's just so hard to not have all of these in one day itself. I hope you enjoy making them and more so, eating them, as much as I did. Bon Appétit!
--

Like what you're reading? Be sure to sign up for our e-newsletter and receive our latest blog posts, recipes, product info and exclusive deals - right to your inbox.