Was eating healthier part of your New Year's resolution? Even if it wasn't, it's a good way to stay fit considering we have been spending most of our time at home and the option of sweating it out in the gym may no longer be available. Whether you are a fitness fanatic or just want to make some small and healthier changes to your lifestyle, these low-carb recipe ideas would prove to be quite helpful to you. And if you think they might not taste good because of the lack of carbs, think again! These are easy to prepare and are so delicious that you would never miss your old carbohydrate-rich meals again. Let's take a look at these delicious and healthy recipes!
Cilantro Lime Chicken
Doesn't just the name of it make you drool? This is such a simple recipe and requires only a handful of ingredients and the result is so good and healthy!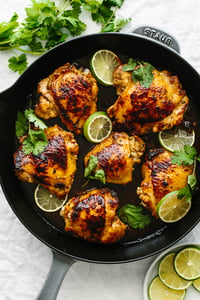 Shrimp and Greens
This protein-packed dish is a healthy treat! Sweet and spicy shrimp tossed together with loads of kale creates an amazing flavour and you'll be amazed to learn how easy it is to prepare.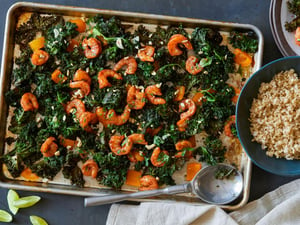 Burrito Zucchini Boats
These healthy zucchini burritos contain a high amount of meat, low amount of carbs, and a great taste. The preparation is quite easy and they don't take a lot of time to cook, even for a bigger crowd.
Cauliflower Curry
This vegan recipe tastes so good that you wouldn't miss meat even if you're not a vegan! Whether you're a curry enthusiast or trying it for the first time, this creamy dish will make you obsessed. You can pair it with rice or bread to create an even filling meal.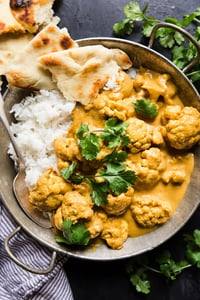 Keto Steak Cheese-Shell Tacos
These tacos are so crispy and wonderful and would make a perfect meal for your Keto diet. Apart from the cheesy, crispy shells, another great thing about this dish is that you can use the leftover seasoned steak for salads, wraps, etc.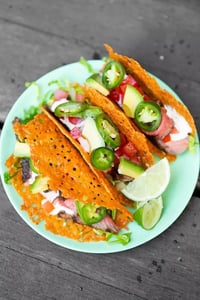 Scrambled Egg Fajitas
Now here's a new and delicious breakfast option that only takes 20 minutes to prepare. Move away from your conventional scrambled eggs by adding this twist to them.
We hope you will enjoy these low-carb additions to your everyday meals and this will help you stay healthier in 2022. Bon Appétit!
--

Like what you're reading? Be sure to sign up for our e-newsletter and receive our latest blog posts, recipes, product info and exclusive deals - right to your inbox.