Any serious chef will tell you, they're as serious about the appliances they use as they are about the food they make. It's no wonder why chefs are serious about DCS Grills. DCS Grills are built on four key pillars: Perfect Results, Beautiful to Use, Built to Last and Designed to Fit. You can imagine that an appliance built on these pillars reaches well beyond the premium level.

These grills are built from 304 grade stainless steel and delivery 25,000 BTU's which will take just about anything you throw at them (and on them). Built with flexibility in mind DCS Grills allow for grilling, searing, smoking, rotisserie as well as braising and baking – if you can believe it. If you think it couldn't get any better than this, you can expand your grills to allow for boiling and deep frying as well.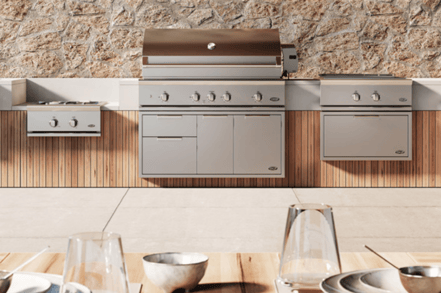 The stainless steel on all DCS grills is hand finished and designed to last. On top of the incredible quality you also get exceptional lifetime warranties, so you never have to worry. All other DCS outdoor products are fully designed to collaborate seamlessly together, so you can build your ultimate dream kitchen without the effort.

In addition to grills, DCS specializes in outdoor kitchens. Leave the need to prepare, bake, or even chill things inside, your DCS outdoor kitchen can do it all. You can build your own outdoor kitchen with products like side burners, warming drawers, beer dispensers, ice makers, beverage coolers and even patio heaters.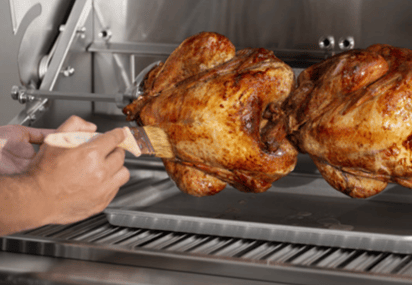 With incredible quality and comforting lifetime warranty is why chefs and home chefs alike are obsessed with DCS. Build the outdoor kitchen of your dreams with DCS and you'll always be king of the grill.
--
Liking what you're reading? Be sure to sign up for our e-newsletter and receive our latest blog posts, recipes, product info and exclusive deals - right to your inbox.