Lou Jenn, a man who wanted to inspire the world with a technology that would revolutionize the way our appliances worked, started JennAir in 1965. He challenged the ideas that everyone else accepted as facts and with his rebellious and innovative mind, brought the concept of downdraft ventilation which eliminated the need for overhead hoods and enabled architect and designers to create open, unrestricted kitchens.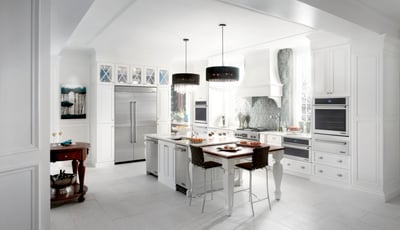 He slowly established this brand that offered home appliances like none other. A brand that defied convention with utility, design, and innovation. JennAir has since been revolutionizing our kitchens with a wide range of high-end, innovative, and well-designed appliances. A brand that is loved and admired by customers all over the world and is a popular choice by luxury home owners.
JennAir's exceptional performance and sophisticated designs are evident in a wide range of kitchen appliances, cooktops, ranges, vent hoods, wall ovens, refrigerators, and dishwashers.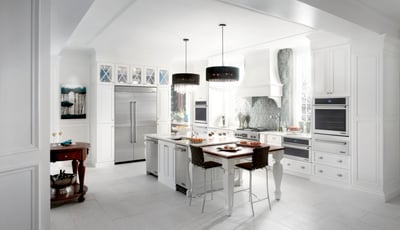 Here are some of its latest masterpieces in terms of design, technological innovation, and utility:
Rise and Noir Collection
Rise is a more professional range that is built to perform for years. It offers over 20 cooktop/oven configurations, strong and sturdy elements, Wi-Fi connectivity, brass burners, higher BTU, and more.
Noir offers a modern, sleek, and minimalistic design that turns a regular kitchen into a modern work of art.
Limited Edition Appliances
This collection offers a range of limited edition 'Statement Pieces' by JennAir, namely, a brass gold coloured, Smoke & Brass range, which has a unique, rusty, antique look that will make your kitchen stand out from all others. The other one is a refrigerator called Burlesque, that offers red velvet colour, snakeskin patterns, and an antique jewelry box theme in its interiors.
Innovation
The smart technology that gives JennAir appliances an unprecedented edge among other brands. True Control, for real-time notifications, one-touch accessibility, and remote control. Smart Integration, for integration with home AIs like Alexa and Google Assistant. Culinary Intelligence, an AI program that step-by-step guides you through culinary adventures.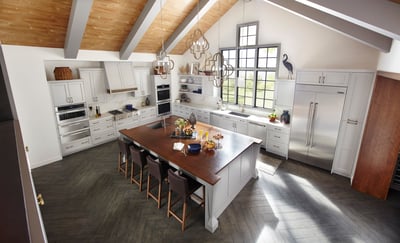 JennAir appliances help create a kitchen that is desired by everyone. They provide an elevated cooking experience with their innovative technology, impeccable designs, and excellent performance.
Check out the wide range of JennAir products on the Tasco website.
--

Like what you're reading? Be sure to sign up for our e-newsletter and receive our latest blog posts, recipes, product info and exclusive deals - right to your inbox.