They say if you're not moving forward, you're falling behind. Liebherr has always been one of the brands that evolve with the growing technology and yet maintains their standards, elegance, and customer satisfaction.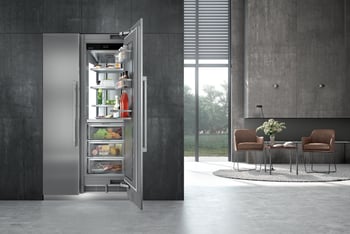 The brand that ruled the construction equipment industry in Germany in the 1940s, recognized the potential in the refrigeration/appliance industry and decided to achieve the same level of excellence, during the 1950s. They have always focused on delivering high-quality products, adapting to the newest advancements in technologies, and providing solutions for the problems we didn't even know we had.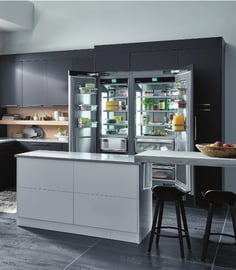 With over 60 years of experience as a refrigeration and freezer specialist, Liebherr has been a pioneer in the industry for design, features, and product specifications.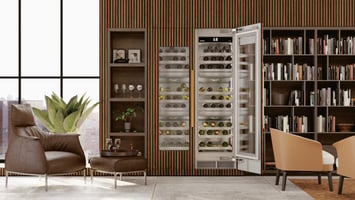 Liebherr proudly asks its customers if they are looking for a fridge or a Liebherr fridge, because with a Liebherr fridge you get the best designs, most innovative features, and a timeless elegance that can be matched by no other brand.
Let's take a look at just few of the of the many, many amazing features that make Liebherr fridges the coolest and the hottest in the industry:
BioFresh compartment- Keeps your fruits, vegetables, meats, and dairy fresh for a significantly longer time.

Beautiful and efficient storage- Glass shelves, integrated bottles shelves, VarioBoxes (compartments that can be easily transferred from the fridge to the table), and VarioSafe (safely storing lose items likes tubes and jars) are just some of the storage features that make storing and organizing your stuff so much easy and convenient.

Premium LED light columns- Make the inside of your fridge look way cooler as well as provide energy efficiency.

NoFrost technology- Saves you the time and hassle of manual defrosting.
An intelligent choice that adds to the beauty of your home, a brand that has been trusted by customers in over 50 countries, for over 60 years, and a simple solution to all your refrigeration needs.
--

Like what you're reading? Be sure to sign up for our e-newsletter and receive our latest blog posts, recipes, product info and exclusive deals - right to your inbox.