Who doesn't love those over-priced beers and cocktails at a patio during the summers? With the patio season almost coming to an end, make sure you don't miss out on the hottest patios of the season with the coolest vibes. Lucky for you, we have compiled a list of what we think are some of the best patios to visit in Toronto for the summer of '21.
Cabana Waterfront Patio
This waterfront patio is one of my favourites. Enjoy a wide variety of cocktails, with an amazing view of Toronto's beautiful skyline here. With their lunch, dinner, and brunch menus, options for bottle service, and refreshing vibe, this has got to be one of the best patios in the heart of Toronto.
11 Polson Street | cabanapoolbar.com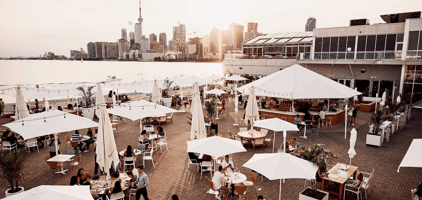 Casa Loma Gardens
Who wouldn't love to dine at a literal castle? The seating amidst their gardens and the beautiful blue & purple lighting during the evening, make dining here no less than a storybook experience. But that's not all, they offer a menu with cuisines from all around the globe and a royalty-inspired cocktail menu.
1 Austin Terrace | casaloma.ca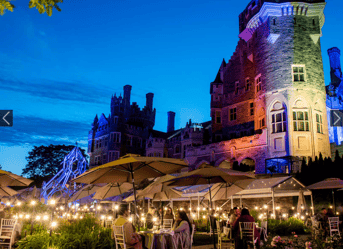 Little Sister
This Dutch-Indonesian place is the newest attraction in downtown. They offer a unique taste of traditional Indonesian food, mixed with the owner/chef's Netherland background, and a selection of Indo-influenced cocktails. Don't miss out on this unique place, with a menu like no other!
2031 Yonge St. | littlesisterto.com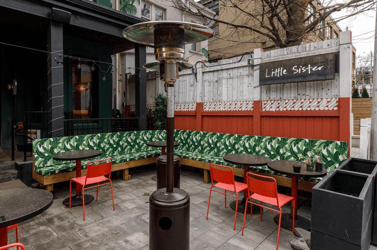 Rendezviews
Difficulty getting a table at a patio because of high demand and limited seating? This massive patio with the perfect view of CN Tower is the solution for you. Their range of picnic tables laid on top of the most brightly colored mural is the vibe that you do not want to miss out on this summer.
229 Richmond St. W. | rendezviews.ca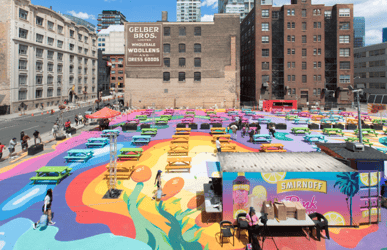 The Rooftop at the Broadview Hotel
The Rooftop is one of the most elegant patios in Toronto, with an amazing view of the city's skyline. You can enjoy panoramic views of sunsets through their floor-to-ceiling glass windows and the delightful pyramidal skylight. Despite their elegant ambience, they offer a menu of $6 snacks for everyone to make the most of their patio experience.
106 Broadview Ave. | thebroadviewhotel.ca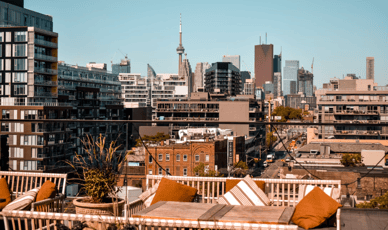 We promise to have compilations of more cool stuff for you by the time you're done visiting all of these. Stay tuned!
--

Like what you're reading? Be sure to sign up for our e-newsletter and receive our latest blog posts, recipes, product info and exclusive deals - right to your inbox.