Smeg has been one of those brands that is difficult to ignore. Not only because they manufacture beautifully crafted appliances, but because they seem to keep reinventing themselves without boring their consumers and manage to stay on top of important matters, such as energy efficiency and environmental concerns. Smeg is truly a unique, fun and stylish brand and we can't get enough of them.
Smeg was started in Italy over 70 years ago by Vittorio Bertazzoni. The Bertazzoni family had started off as blacksmiths and then evolved into building cookers. They launched their first cooker in 1950's, then laundry and dishwashers in 1963 and eventually moved on to ovens in the 1970's. Smeg decided to bring in some talented experts when it came to building and manufacturing the appliances and collaborated with internationally renowned architects to ensure their appliances were always of the best quality.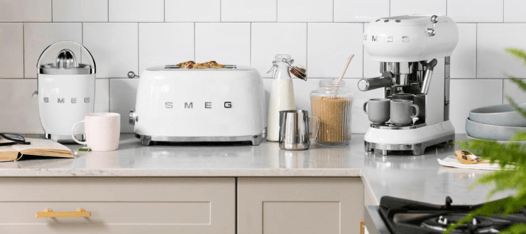 At Smeg appliances are designed to take centre stage in the home. The kitchen is where people congregate, and appliances should be the focus. Focusing on this concept, Smeg developed an internal design studio to ensure that their appliances were always as attractive as they were functional. The team develops their design concepts through extensive research in trending aesthetics and style. Recently collaborating with top of the line designer brands such as Dolce and Gabbana.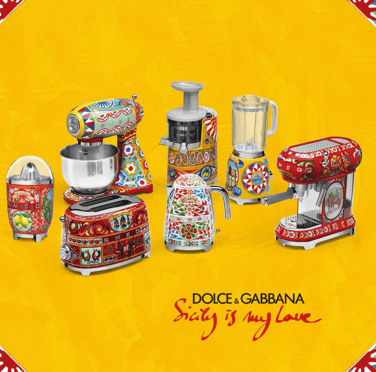 Environmental concerns are also a high priority at Smeg, they focus on maximum performance with minimum energy consumption. They reflect their environmental consciousness not only in their appliances but in their company as well. Their head office in is one of the most innovative buildings in Italy. They include integrated systems that make the most of available resources and are optimized to protect the environment. They also built their building on only 30%-33% of the existing site, which conserved the surrounding habitat.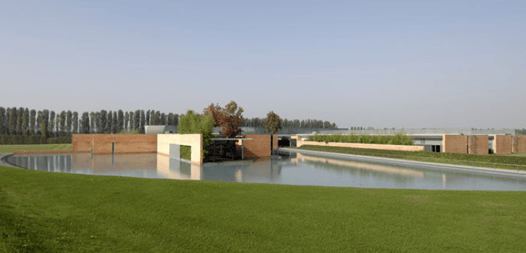 Overall, the goal at Smeg is to provide top performance, durability, safety, flexibility and attractiveness to every customer who buys their appliances. They consistently want to meet the demands of contemporary living while staying true to its expression of Italian origins. They are deeply passionate about the products they create and consistently strive to provide inventive elegance and originality.