Fall is a great time to go for hikes. The weather's just perfect and everything around us looks so beautiful, especially the trails covered with orange, red, and yellow leaves. The GTA has so many amazing hiking trails with such refreshing views that it's actually difficult to choose just one for your next outdoor adventure. Lucky for you, we have put together a list of some of the best ones, so all you will need is your hiking gear!
Rattlesnake Point
Located in Milton, the entire trail stretches up to 12 kilometres, with a few different scenic routes, all leading to majestic picture worthy spots. This trail offers beautiful views of the wildlife, rock formations, and water. There is a small entrance fee to the park but it's worth considering the amount of satisfaction and peace that you will get from this hike. It's not too far from Toronto and is good for hikers of all experience levels.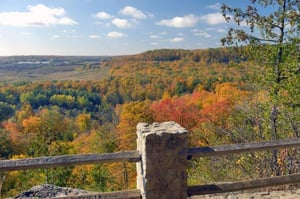 Evergreen Brick Works
This trail is situated right in Toronto so you won't need to dedicate an entire day for this hike. It offers a very convenient and easy hike for all types of hikers as well as families. Apart from the wildlife and the fall leaves, the trail also offers views of the Toronto skyline from a distance. If you live or work around the Don River Valley area, you can make your friends/colleagues jealous and use this trail for a refreshing afternoon break.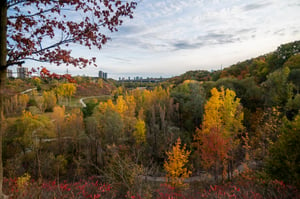 Scarborough Bluffs Trail
One of the most beautiful landscapes in the GTA with views of clear turquoise blue water and cliffs, Scarborough Bluffs is a must visit spot. The trail is only 5 kilometres long, but this place is a year-round attraction because of the picture-perfect scenic views and proximity to the city. Remember to go during the day time to avoid heavy crowds and to not climb the cliffs to avoid fines.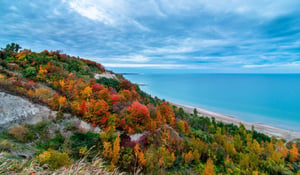 East Don Parkland
This one's an easier hike but relatively longer (about 11 kilometres). This hidden gem close to North York, offers unique routes running through dense wildlife, meadows, and wetlands. It also offers waterways and picturesque bridges, providing several options for a picture-perfect background.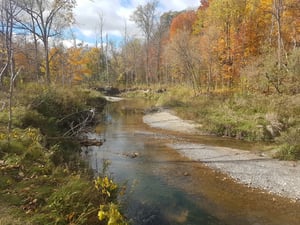 Albion Hills Conservation Area
Albion Hills is not only Ontario's first conservation area, it's also a great Fall hike destination, especially for the expert hikers. It offers over 40 kilometres of trails, with one of the best being its Red Trail that is about 9 kilometres long. During the Fall, the hike leads through beautiful scenic routes to brightly coloured meadows, which would make your day memorable. There are also camp grounds if you're looking for a camping getaway, not too far from the city.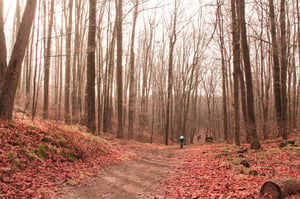 High Park
Situated in the heart of Toronto, High Park is one of the most splendid locations in the city. It's mostly known for the Cherry Blossom Trees during the Spring but it has much more to offer. The trail includes huge trees, cafes, playgrounds, pathways, and a waterfront. This is an ideal place for a mid-day stroll, to walk your dog, or go biking. The trail might not be a long one but it has so many other amazing things to offer that it is simply too amazing to be left out of the list.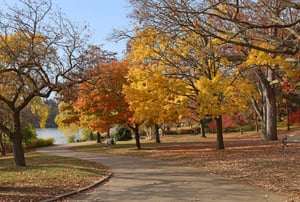 Take a stroll in nature's beauty while getting a good work out with these wonderful hikes around the city. Happy hiking!
--

Like what you're reading? Be sure to sign up for our e-newsletter and receive our latest blog posts, recipes, product info and exclusive deals - right to your inbox.