It's no surprise that we're all a bit relieved to be done with 2020 and curious to see what 2021 has in store for us. In the midst of us celebrating the new year, we get excited to see how the appliance industry and interior design trends change. Each year trends evolve as the world around us does, we see new colour, materials, architecture and patterns.
This January we had the pleasure of speaking with Interior Designer Karin Bennett of Karin Bennett Designs to discuss her favourite new design trends of 2021 and what makes her excited about the changes on the horizon.


Terrazzo is a big trend that is back in full force. 'Expect to see it on floors, walls and accessories' Karin tells us. Terrazzo was somewhat of a dying art, it's laborious to make but incredibly beautiful and fun. Terrazzo is made by exposing coloured marble chips on concrete and polishing until smooth and shiny. Terrazzo has been used as a print for companies like Crate & Barrel and Urban Outfitters. Consumers are craving fun, playful additions to interiors this year.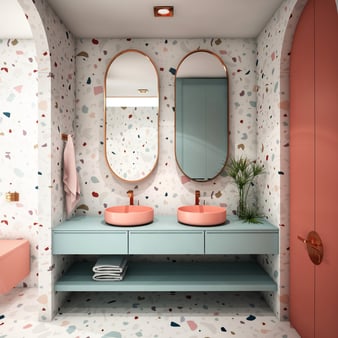 Reeded/Fluted Millwork is another trend making waves in 2021. Karin explains that the fantastic part of this trend is that the 'interpretation can look a lot of different ways, using vertical or horizontal applications and playing with widths'. She loves the look and flexibility of this trend. Reeded and Fluted Millwork will be seen as accent walls, surrounding kitchen islands, cabinets and even furniture.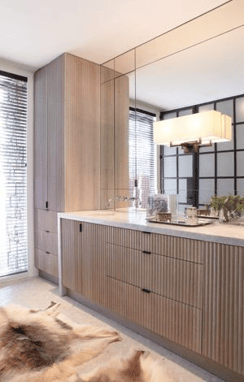 Simple Railings is a trend Karin really loves. 'Whether it's glass, metal or wood, simple and unfussy is best with this one' she says. Simple railings are meant to take more of a backseat and allow mouldings, woodwork and other features stand out throughout the home.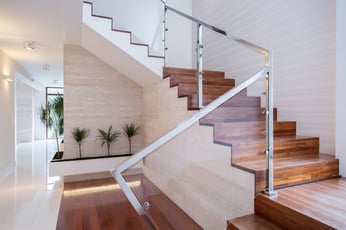 Essentialism is a trend that has completely taken off and will continue to in 2021. Karin tells us that 'Essentialism is different than minimalism. After being stuck in our homes for the better part of a year people will start purging things they don't need it no longer love. It's a movement toward only keeping the essentials.' Think Marie Kondo and Hygge.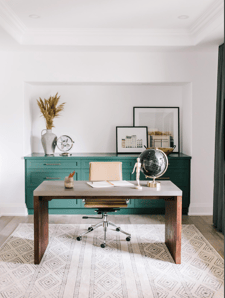 We can't wait to see how Karin and her team take these trends and transform even more beautiful homes in 2021!