Can you believe it's Fall already? The back-to-school ads are on TV, Pumpkin Spice is on the menu again and we're pulling our chunky-knit sweaters out of the closet. Since we know you're gearing up for the change in season, why not add these delicious Fall recipes to your repertoire. These easy to make and super delicious recipes will have you skipping Uber Eats in no time.
Creamy Tuscan Chicken
Just the name of this dish has had our mouthwatering. Make sure you make enough and double it because no one would want to miss out on this dish.
Click here for the full recipe.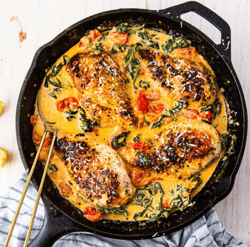 Easy Vegetarian Chili
Everyone loves a bowl of hot chili on chilly nights. Moreover, this recipe takes out all the overbearing work needed for a regular chili, retaining the amazing flavour.
Click here for the full recipe.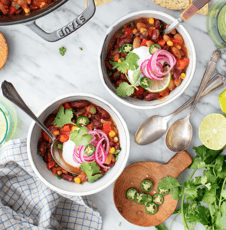 Butternut Squash Alfredo Pasta
You can never go wrong with a classic. This easy yet delicious pasta recipe is all you need for weeknights
Click here for the full recipe.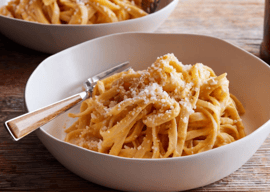 Stuffed Pepper Soup
This combination of ingredients makes this soup a healthy and tasty meal option.
Click here for the full recipe.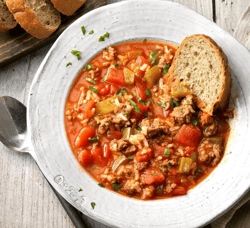 Spinach and Ricotta Dumplings
We promise it will only take you twenty minutes to prepare these delicious dumplings and less than two minutes to finish them.
Click here for the full recipe.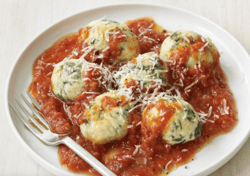 Maple-Apple Upside-Down Cake
Doesn't everything taste better with maple syrup? We hope you saved room for dessert because this one would be pretty hard to resist.
Click here for the full recipe.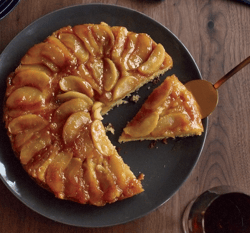 We hope you enjoy these delectable and cozy dinners as Fall starts to set in. Bon Appétit!
--

Like what you're reading? Be sure to sign up for our e-newsletter and receive our latest blog posts, recipes, product info and exclusive deals - right to your inbox.