Depending on where you're living right now, most restaurants will be closed for dining in this Valentine's Day. We encourage you to order in or do takeout where you can, in order to continue the support for local businesses. In the case that you don't have many options around you, or you prefer to cook up a sensational meal for your loved ones (or just yourself) the recipes below are a must try!

Ricarda's Confit Lamb Shank - Foodism

This recipe is seriously incredible. It's so impressive your significant other will think you were secretly taking cooking classes. It's six spices create bold flavours and the meat will just fall off the bone. Serve it with a hearty red wine and watch your loved one squeal in delight! Click here to get the full recipe.



Red Wine Braised Short Ribs - The Kitchn
This recipe does require a slow cooker, it's completely worth it for the fall of the bone, soft, delicious meat you'll get as a result. It's another stick to your ribs, warm you right up recipe – perfect for a cozy night in. Get the full recipe here.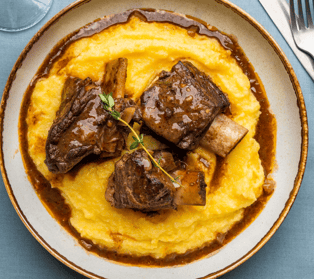 Creamy Mushroom Gnocchi - Fraiche Living

We're not sure about you but a beautiful creamy pasta just hits the spot on a cold winter day. This recipe is so good, you'll want to make it year round, but it's a great one for Valentine's Day also. Whether you're feeding yourself or the whole family it's one that will please. Make it a day long treat and make your own gnocchi or you can use store bought. Access the full recipe here.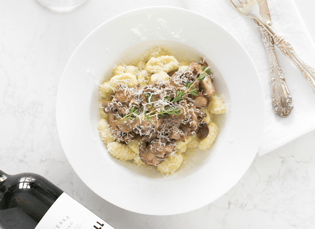 Chicken with 40 Cloves of Garlic - Barefoot Contessa

The name of this recipe completely throws most readers off, but honestly this will be one of the best chicken dishes you'll ever make – and eat. It's a French recipe and so incredibly filled with flavour. It takes a bit of work, but nothing overly difficult so we'd highly recommend trying it for a special evening at home. Click here to get the full recipe.
Pistachio Tiramisu - Giada De Laurentis

Tiramisu is such a delectable dessert. It's loved deeply by the Italians and in Rome you can find Tiramisu made with a variety of flavours – like raspberry or peanut butter & jelly! This one by Giada De Laurentis with pistachio is so delicious, it adds a beautiful nuttiness that you'll keep coming back to. Click here to get the full recipe.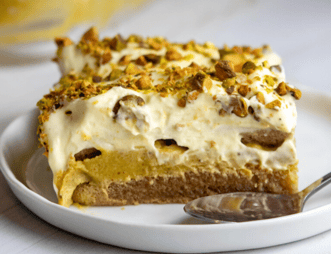 Rose & Pepper Pavolva - Nigella Lawson

This is not only a stunningly beautiful dessert to look at, but it tastes that way too. A pavolva usually takes a bit of skill to make, so we'd recommend this for more seasoned bakers and chefs, but you can always give it a shot! Made with rosewater, strawberries, passionfruit and pepper, you'd be surprised at how bold yet delicate these incredible flavours come out to be. Get the full recipe here.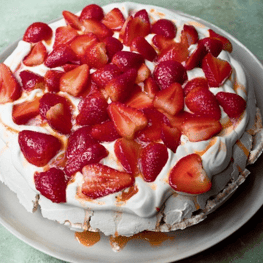 Happy Valentine's Day and Bon Appétit! ❤️