It's officially Fall. Are you excited for cozy blankets, pumpkins and cups of tea? We are! We are also so excited for the season of comfort food. Fall is the best time to tuck into a warm bowl of creamy pasta, isn't it? We've curated some of our favourite Fall recipes that we think are a must try while the weather starts to get crisp. Give them a try and share the end results with us on social, we'd love to hear what you think.
Crispy Cauliflower Sandwiches from Fraiche Nutrition
We know a lot of recipes say – vegan or not you'll love this recipe, but we really mean it with this one. This Crispy Cauliflower Sandwich is so delicious and cozy that your whole family will be begging for it to be added to the weekly dinner list. It's healthy, easy to make and fun to eat. Click here for the full recipe.



Chicken with Chickpea & Tomato Ragu by Giada de Laurentis
Wouldn't it be a dream to find a delicious comfort food that doesn't weigh you down or totally break your diet plan? This chicken dish fits the bill. It's cozy, warms your soul but won't send you to the couch for a nap right after (unless of course you really want to). Access the full recipe here.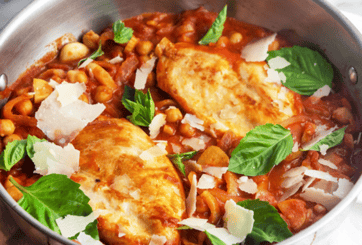 Butter Chicken by Jamie Oliver
Jamie Oliver is the king of rustic cooking and his take on Butter Chicken is no exception. Typically, Butter Chicken recipes can take a long time to get perfect and harmonize all the spices and flavours together. This recipe from Jamie serves up an incredibly creamy and fragrant Butter Chicken in half the time and easy enough for novice cooks to make. Get the full recipe here.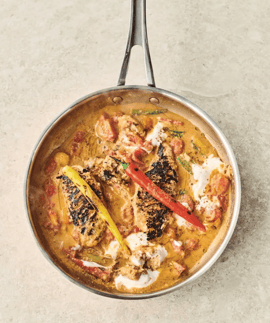 Weeknight Bolognese by Barefoot Contessa

We love, love, love making this recipe on a crisp Fall evening. It's the epitome of comfort food, perfect for the whole family and is totally flexible – you can leave out the meat and add mushrooms, remove the cream to make it healthier or use any pasta your heart desires. Dive into the full recipe here.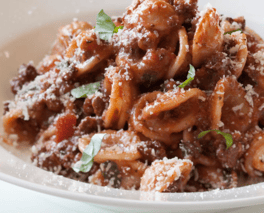 -
Liking what you're reading? Be sure to sign up for our e-newsletter and receive our latest blog posts, recipes, product info and exclusive deals - right to your inbox.