Are you looking for a family vacation spot for this Winter? Below we have compiled a list of the perfect getaway ideas so you and your family can enjoy the winter in the best way. It has been so difficult since last year, especially in terms of travel. Now that things are starting to go back to normal, the risks are less, and the travel restrictions are being lifted, we can finally give ourselves the break that we have all been looking forward to. Additionally, there's something magical about winter vacations with the holidays, snow, and the holiday spirit.
If you don't feel like travelling a lot, here are some places in Ontario that offer the best winter experience.
The Blue Mountains
The Blue Mountains are such a beautiful travel destination with so much to offer. You can go skiing, snowboarding, snow-tubing, ice skating, snowshoeing, fat biking, and much more. There also have spa options and a lot of good places to eat to make it a perfect vacation for you and your family.

Muskoka
You may only know Muskoka as the perfect lake house getaway during the summers but it's an amazing spot for a wonderful winter vacation as well. With several cottages around beautiful trails and scenic routes and lots of winter activities, Muskoka will be a total winter wonderland.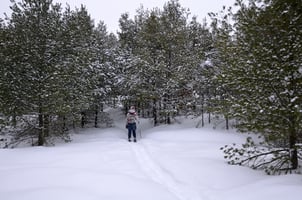 Niagara
One of the most popular year-round attractions of Canada, Niagara Falls is even more beautiful during the winters. There's much less crowding than usual, trees are covered in snow, and some parts of the falls can even get frozen. Along with the picturesque views, you can find several forms of entertainment in Niagara, like casinos, bars, good restaurants, nice hotels, etc. On top of that, if you pick the right dates, you can witness the marvellousFestival of Lights.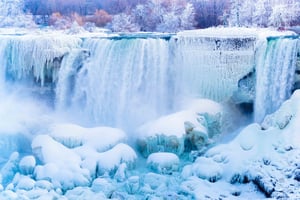 If you want to explore some far away places that the great White North has to offer, here are some that would be good fit for your winter plans.
Banff
Unarguably the most beautiful place in Canada, Banff can be even more delightful during the winters. Snow-covered mountains, lakes, and trees create a surreal view that you wouldn't want to miss. Even if you've been to the Canadian Rockies during Summer, the winter experience is totally different, along with fewer crowds and cheaper prices. Canada's first national park, Banff National Park, offers scenic views and relaxing hot springs, along with the all the winter outdoor activities.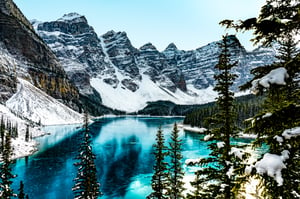 Quebec City
If you want to experience a traditional French Christmas without leaving the continent, Quebec City is the perfect destination for you. It's a beautiful city filled with historical landmarks, events, tourist attractions, and shopping spots. The major attraction is the Quebec Winter Carnival that happens in February and is one of the biggest winter carnivals in the world, so if you're planning to take a trip during late winter make sure you don't skip on it.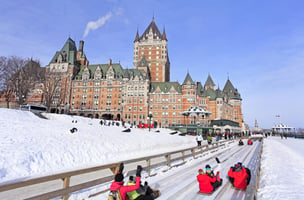 Ottawa
Besides being the capital of Canada, Ottawa is also home to the world's longest natural ice-skating rink, the Rideau Canal. Spend your winter ice skating down the eight-kilometre-long frozen canal, admiring the beautifully lit up downtown, enjoying a light show at the Parliament Building, or exploring the beauty of the snow-covered city.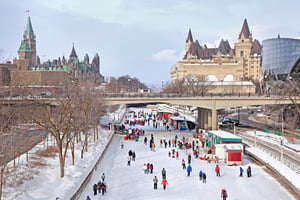 We wish you have a great winter this year and get to enjoy every bit of this magical time. Happy Holidays!
--

Like what you're reading? Be sure to sign up for our e-newsletter and receive our latest blog posts, recipes, product info and exclusive deals - right to your inbox.