We know how overwhelming it can be finding the perfect gift for your loved ones. We have picked some of our favourite gifts that you can give to the foodies in your life. They're fun, trendy, and extremely useful for the people who love to cook and serve. These gifts will help you show these home chefs how much they mean to you and we're sure that they will think about you every time they use these.
Let's take a look at these amazing additions for any kitchen.
Indoor Vegetable and Herb Garden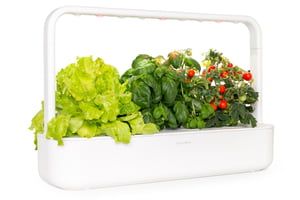 If you have someone on your list who loves to grow their own herbs and small vegetables, a smart indoor vegetable and herb garden will be the perfect gift for them. These usually have a self-watering system, a built-in glow light, and pre-seeded plant pods so your loved ones can enjoy freshly grown herbs and vegetables easily.
Personalized Cutting Board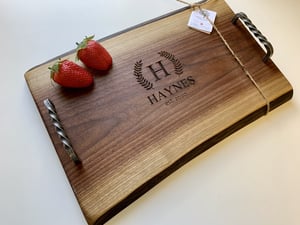 Whether they are a professional chef or someone who likes to spend time in the kitchen, they would all appreciate a cutting board with their name branded on it. You can find these on a number of platforms so you just have to pick the best one in terms of design, cost, and delivery times. You can also pair it up with a customized apron or a set of knives.
Smart Pressure Cooker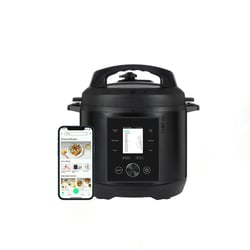 Smart technology is all around us, even in our everyday kitchen items. A smart pressure cooker can do everything that a multi-cooker does and more. It tells the exact time it would take to cook a portion of food, notifies when the food is done, and allows you to monitor the temperature or start/stop the process remotely.
Swivel Cheese and Tapas Board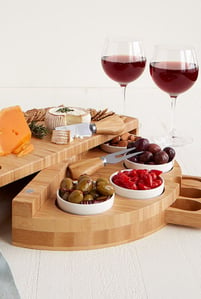 This is a great gift for someone who likes to host parties or often entertains guests. A swivel board looks good, it's compact, allows for a nice presentation of the snacks you serve, and swivels into itself for easy storage.
Air Fryer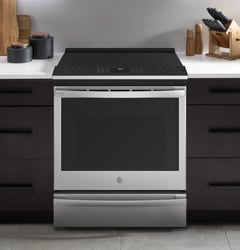 An air fryer allows you to eat all your favourite fried food without taking a toll on your body. It takes little to no oil to cook such amazing snacks in a matter of minutes. This gift will allow your loved ones to eat and serve as many chicken nuggets, French fries, or wings as they want, without feeling as guilty. An even better choice of gift would be a cooking range with an air fry option. (Learn why it's such an amazing gift from one of our previous blogs)
Wine Cooler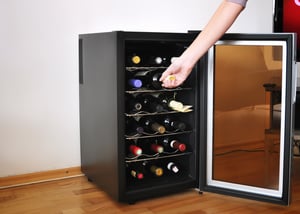 If you have someone in your life who loves drinking and storing wine, a wine cooler would be the perfect gift for them. Anyone who loves wine knows that the best way to get the most enjoyment out of each bottle is by storing it at the right temperature. There are so many options, sizes, combinations, features, and price ranges to choose from. You can find one that fits your budget and that you think would be a good match for them and ensure that your gift would be the most appreciated one this Christmas. (Learn how to choose the right wine fridge with one of our previous blog)
We hope this blog will help you wrap up your Christmas shopping list. Now you can appreciate your loved ones who have been serving you with those delicious meals, the right way.
--

Like what you're reading? Be sure to sign up for our e-newsletter and receive our latest blog posts, recipes, product info and exclusive deals - right to your inbox.